Why are print finishes used on custom-printed packaging?
Our print finishes can help your printed products stand out by bringing the reader's attention to the right spot and making your packing more durable and elegant. Print is an investment from your marketing budget that needs to generate some return. Scuffed and torn packaging or smeared fingerprints don't let you put your best look in front of customers, so protect your investment with the best coating.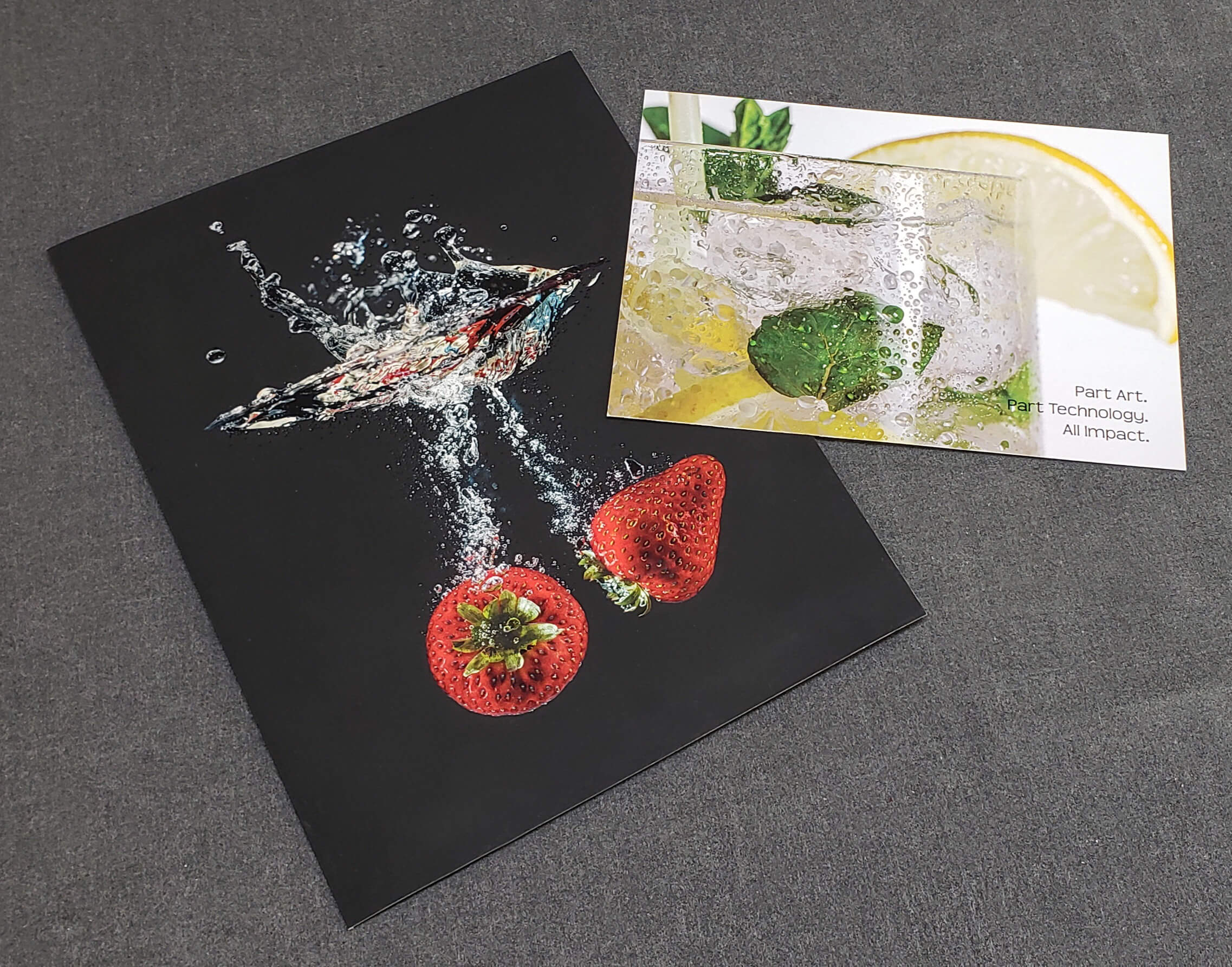 UV Coating
UV coating is a transparent compound applied to a wet paper-product, then instantly dried by ultraviolet light (UV coating is short for ultraviolet coating). UV coating is not waterproof, but it is water-resistant. This coating shouldn't be confused with other types of paper finishing processes, such as aqueous coating and lamination.
UV coating can be applied to your entire product, both front and back, or just on one side. You can also select spot UV coating, in which an ultraviolet coat is applied only to specific areas of your design (a great way to make logos or photos stand out). UV coating offers superior gloss and better protection to aqueous coatings.
Click the links below to read more about:
Flood Varnish (Aqueous)
Spot Varnish (Aqueous)
Let Custom Cartons help you create unique packaging that stands out from the crowd.
---