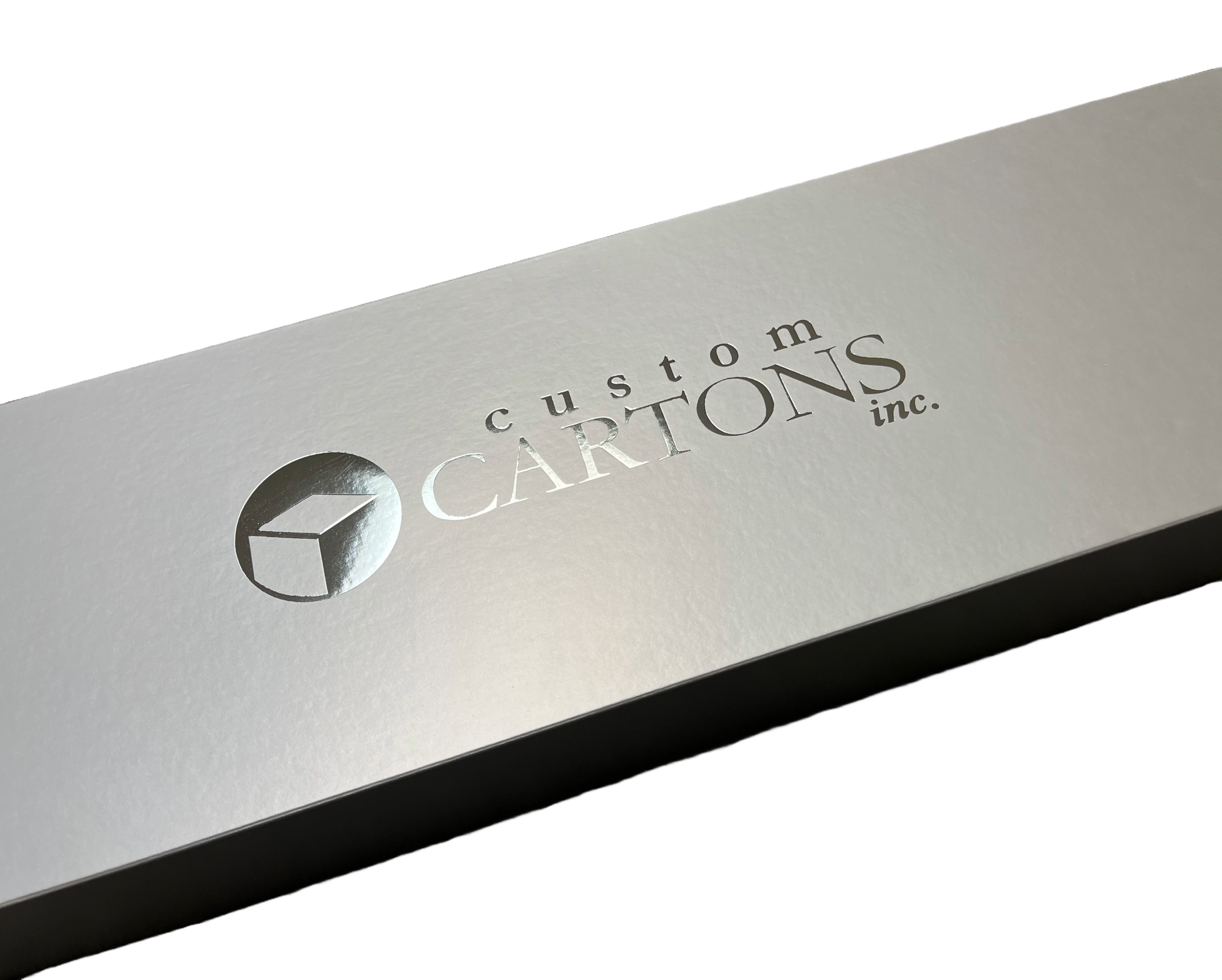 Custom Cartons offers an exceptional corporate gift solution that is sure to impress your business associates and clientele. Our customized corporate gift wrap sets create considerate and professionally presented branded gift packages that will delight anyone who receives them.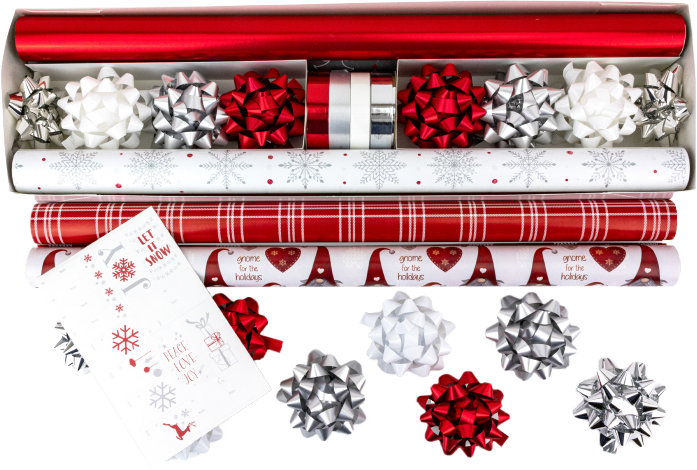 These kits are the perfect gifts for customer appreciation, VIP loyalty, and corporate gift programs!
---
Our 2023 Coordinated Gift Wrap Kit Options Include:
4-Roll Designer Kit

4-Roll Elegant Kit

6-Roll Designer Kit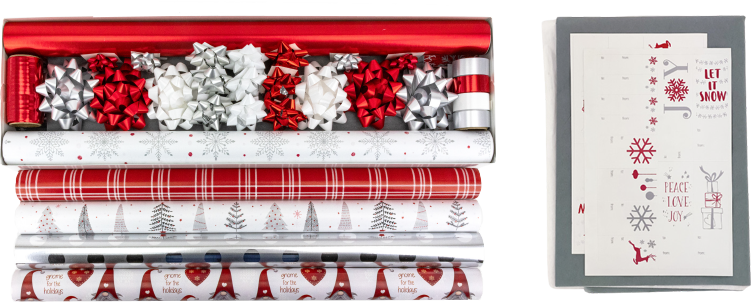 6-Roll Elegant Kit

8-Roll Designer Kit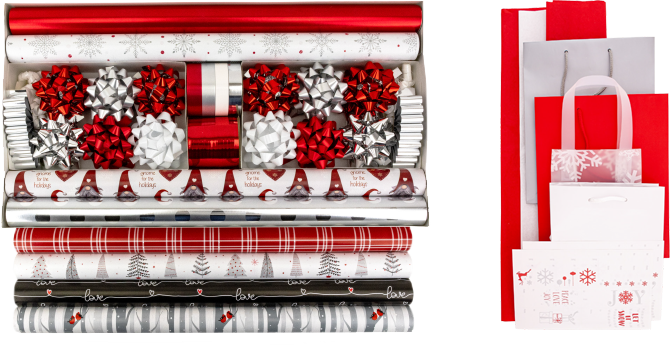 8-Roll Traditional Kit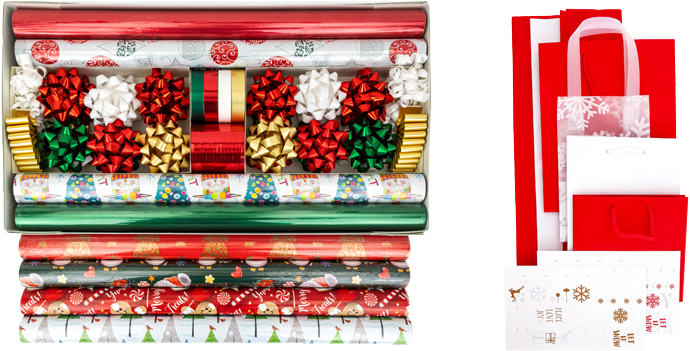 8-Roll Elegant Kit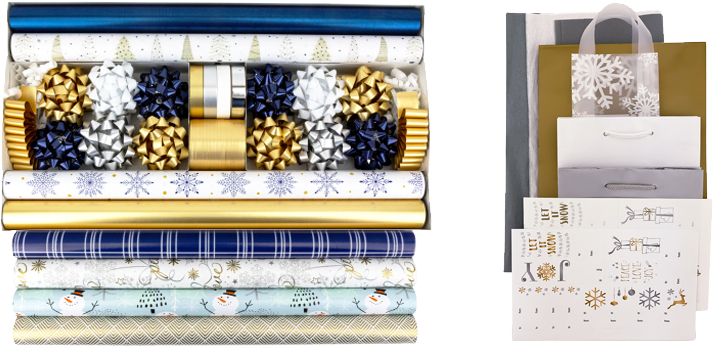 Each kit is assembled in a highly presentable display box with shipping carton and contains a stunning assortment of: premium reversible wrapping paper, metallic ink wrapping paper, patterned foil gift wrapping paper, full metallic gift wrapping paper, tissue paper, and matching bows and ribbons with complimentary gift tags. The eight-roll gift kits also include high quality gift bags.
You may also CUSTOMIZE YOUR ORDER with these UPGRADES:
Hot Stamp
Make it your own with your logo crisply hot stamped on the lid of each box.
Custom ribbon
Or, make it look even better with your logo hot stamped on ribbon and tied around each box.
Cards/labels
Make a statement by adding a card inside or label on top of each box.
Drop Shipping
Let us do the work! Send us an address list and we'll take care of the rest. Could it get any easier?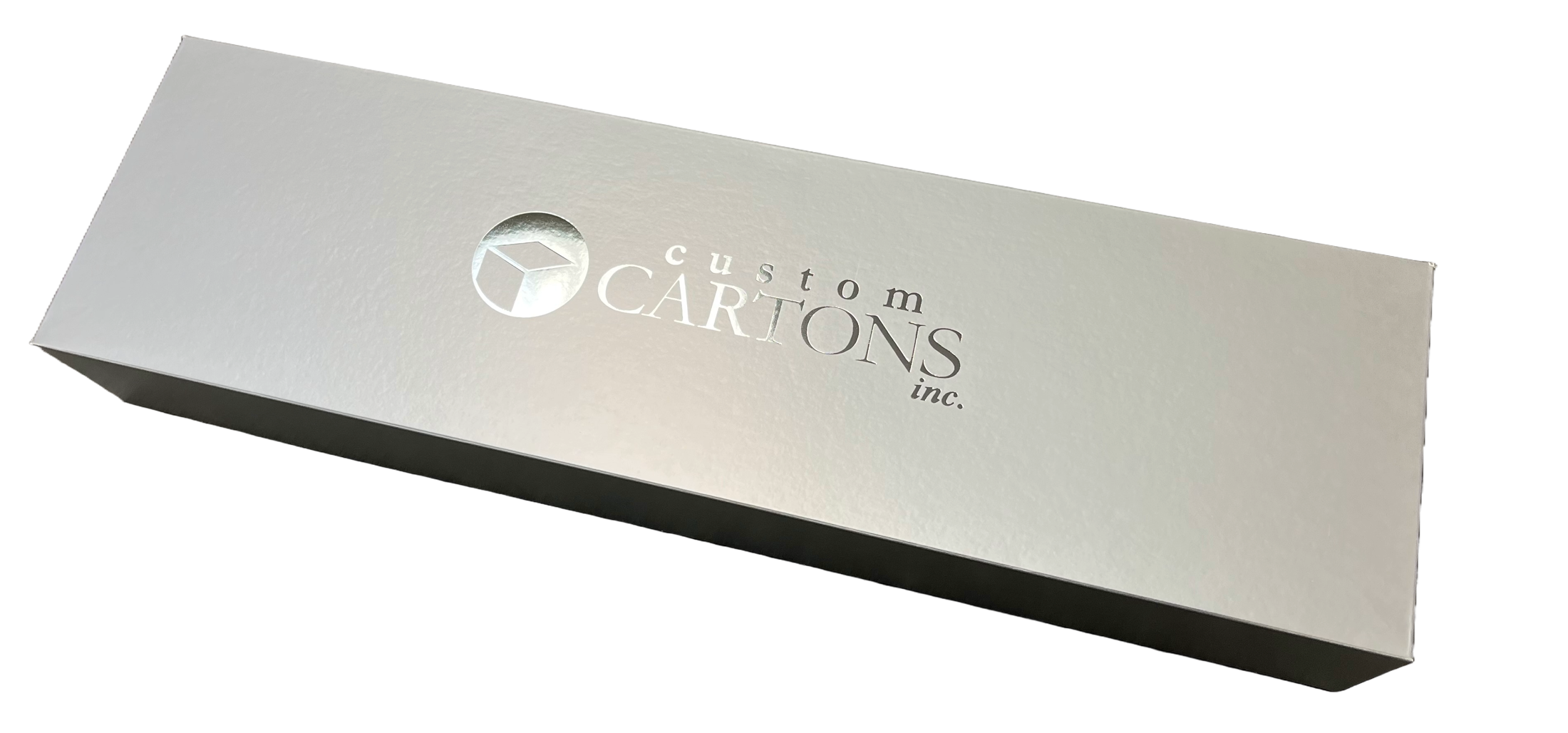 Your clients and customers will love these useful, beautiful, and unique corporate gifts! Contact us today to get your order started!