Overview: The client in the health and beauty industry approached Custom Cartons with the need for a quick turnaround on unique packaging for (PPE) personal protective equipment. The client wanted to provide their customers with supplementary items of protection in this COVID-19 environment.

The Skinny latex-free Professional Essential Face Mask protects against viruses, fluids, germs, bacteria, dust, and smoke.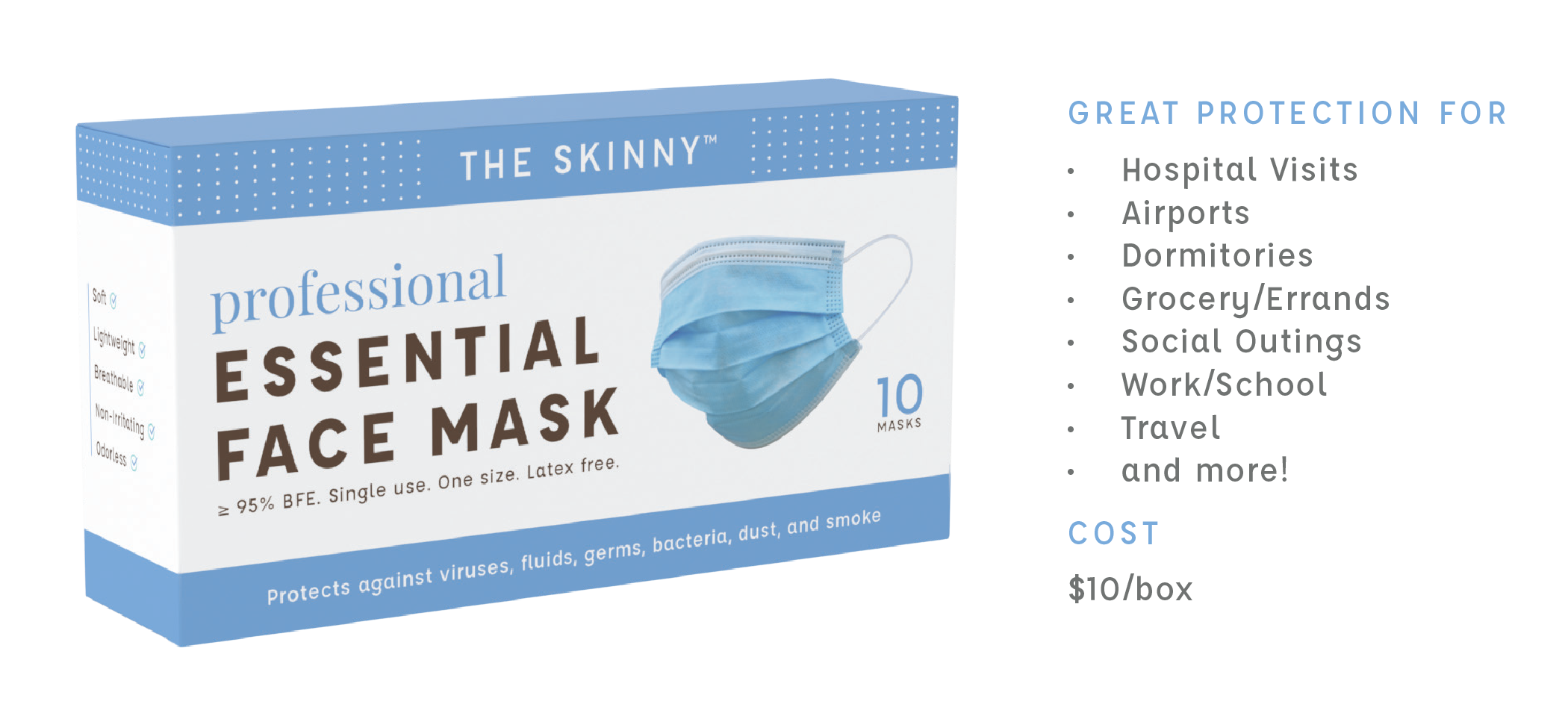 Custom Cartons cares about the health and well-being of your business and your customers. We are proud to partner with The Skinny & Co. to provide you with essential personal protection equipment for your ongoing needs.
If you are interested in providing face masks or other PPE to your clients or customers please reach out to us.
Email info@customcartonsinc.com
---