A cost-effective box, the Tray Box Style is often used to store or display cans, bottles, or other similar retail products. These boxes have flaps on the sides, and the ends are folded and fastened to produce a tray.
A slightly larger tray-style box can be made into a lid to fit over the bottom. Both tray and lid have double-wall structure, which makes the box very strong and durable. Custom inserts can also be added inside the box to keep your products in place, creating an elegant solution for a wide range of luxury products.
These custom boxes are made from paperboard ranging from .16 (thinner - for lighter weight products) to .28 (thicker - for heavier products).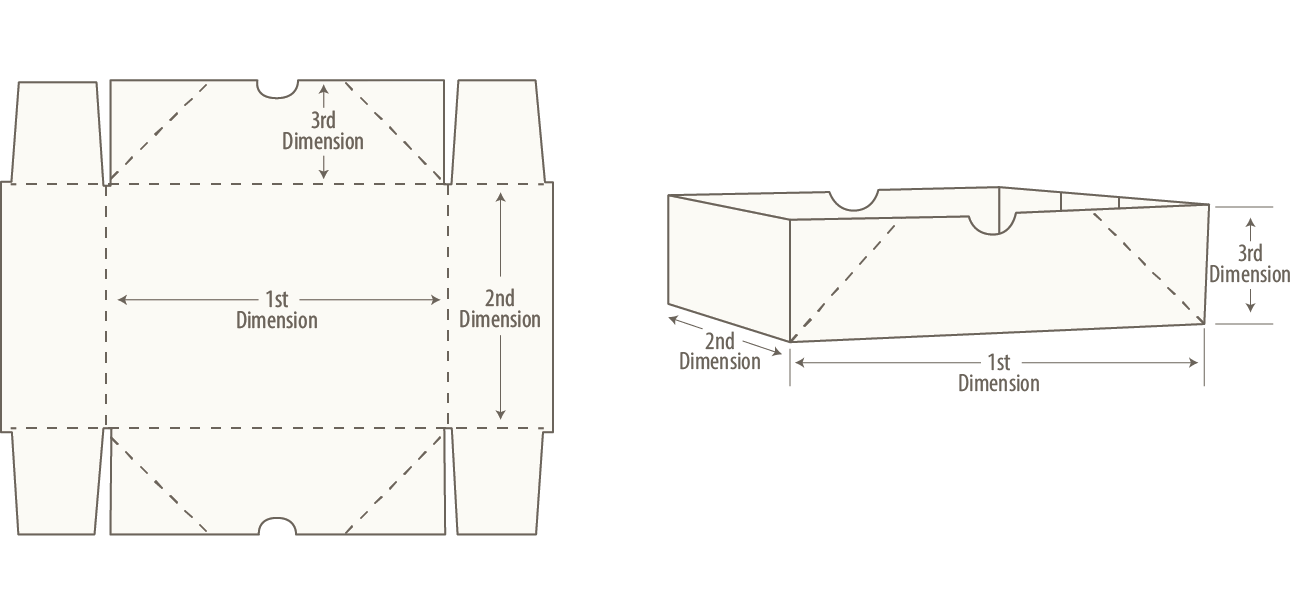 Tray Box Features
Fits a wide range of products
Both tray and lid can be used in a display setting
Double walls (glued rollover walls)
Compact flat storage
Easy assembly
Can be used with a box-sleeve for even more customization possibilities
Folding paperboard cartons come in seemingly endless styles and dimensions. Custom Cartons can help you create unique packaging that stands out from the crowd.
---