Ideal for light to medium weight products, the Reverse Tuck Box ships and stores flat. The top closure tucks from the rear to the front, and the bottom closure folds from the front to the back. These custom boxes are made from paperboard ranging from .16 (thinner - for lighter weight products) to .28 (thicker - for heavier products).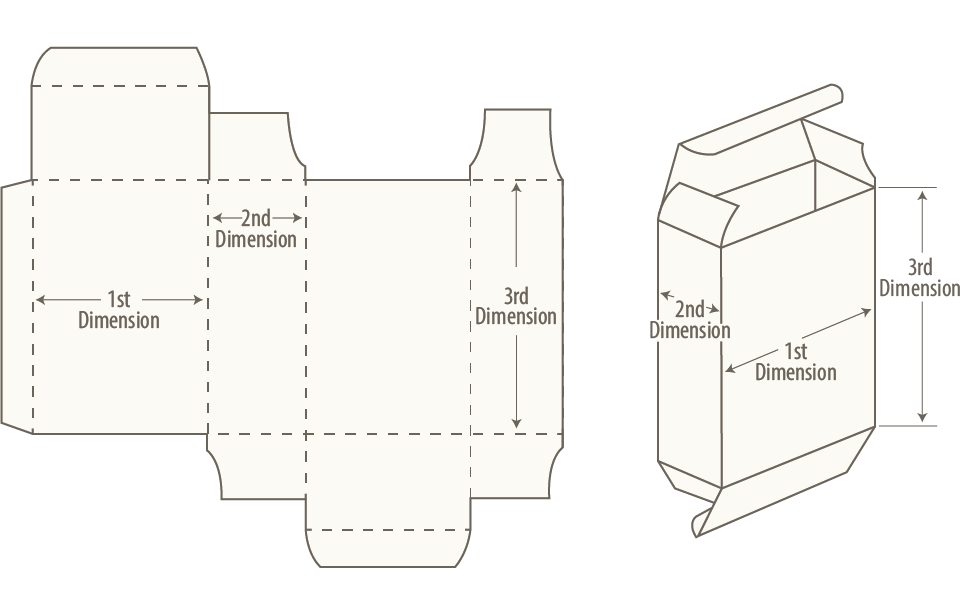 Reverse Tuck Features
No assembly required
Ideal for light to medium weight products
Compact flat storage
Slit locks for secure closing
Can hold cutouts without compromising the integrity
Cost per piece lower than straight tuck boxes since Reverse tuck boxes "nest" better to maximize costs and efficiency on the printing sheet
Folding paperboard cartons come in seemingly endless styles and dimensions. Custom Cartons can help you create unique packaging that stands out from the crowd.
---