A Counter Display Carton is an ideal way to increase brand exposure and merchandise your products. Customized countertop display boxes make your products jump off the shelves! The counter display box is used to both package your products and display them.
The high-quality paperboard countertop displays from Custom Cartons are entirely customizable, from fully customizable inserts to extra levels. Our easy-assemble countertop display boxes are ideal for creating approachable and accessible display solutions for your products. These custom boxes are made from paperboard ranging from .16 (thinner - for lighter weight products) to .28 (thicker - for heavier products).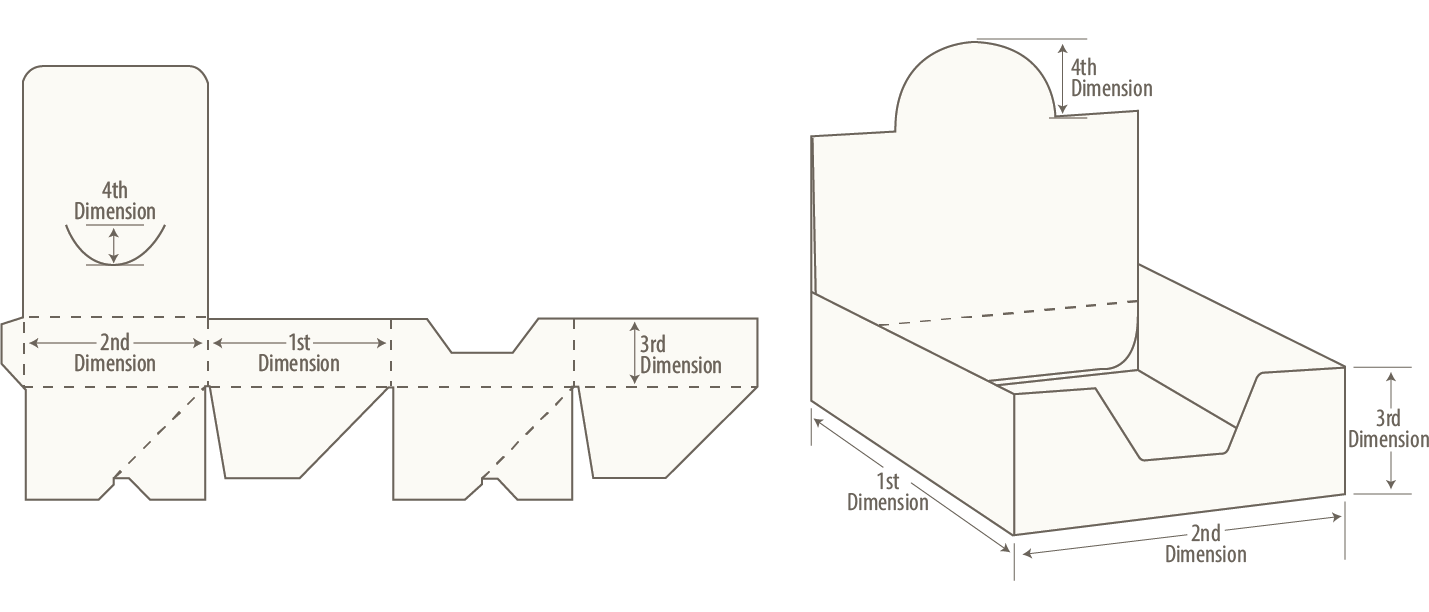 Counter Display Box Features
Fits a wide range of products
Packages products and displays in one
Ideal for grab and go items
Fully customizable
Easy assembly
Compact flat storage
Can hold cutouts
Can have premade perforations, scored panels, or cutout areas
Folding paperboard cartons come in seemingly endless styles and dimensions. Custom Cartons can help you create unique packaging that stands out from the crowd.
---