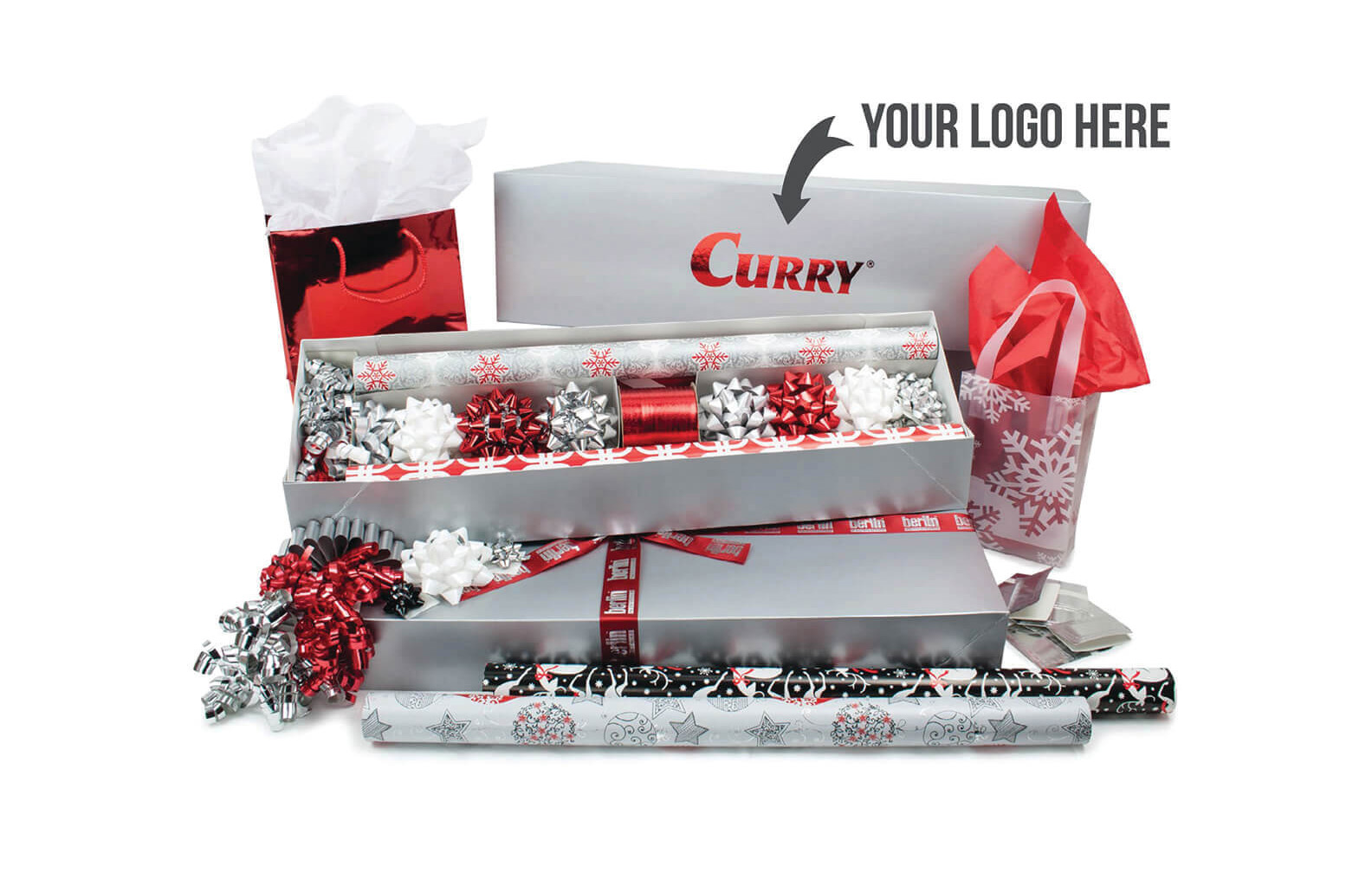 Introducing our Beautiful Coordinated Gift Wrap Kits for 2019
These stunningly crafted gift wrap kits are the perfect opportunity for companies to show customer appreciation, give uniquely useful corporate gifts, and so much more! Each set is expertly crafted and packaged – ready for your customization.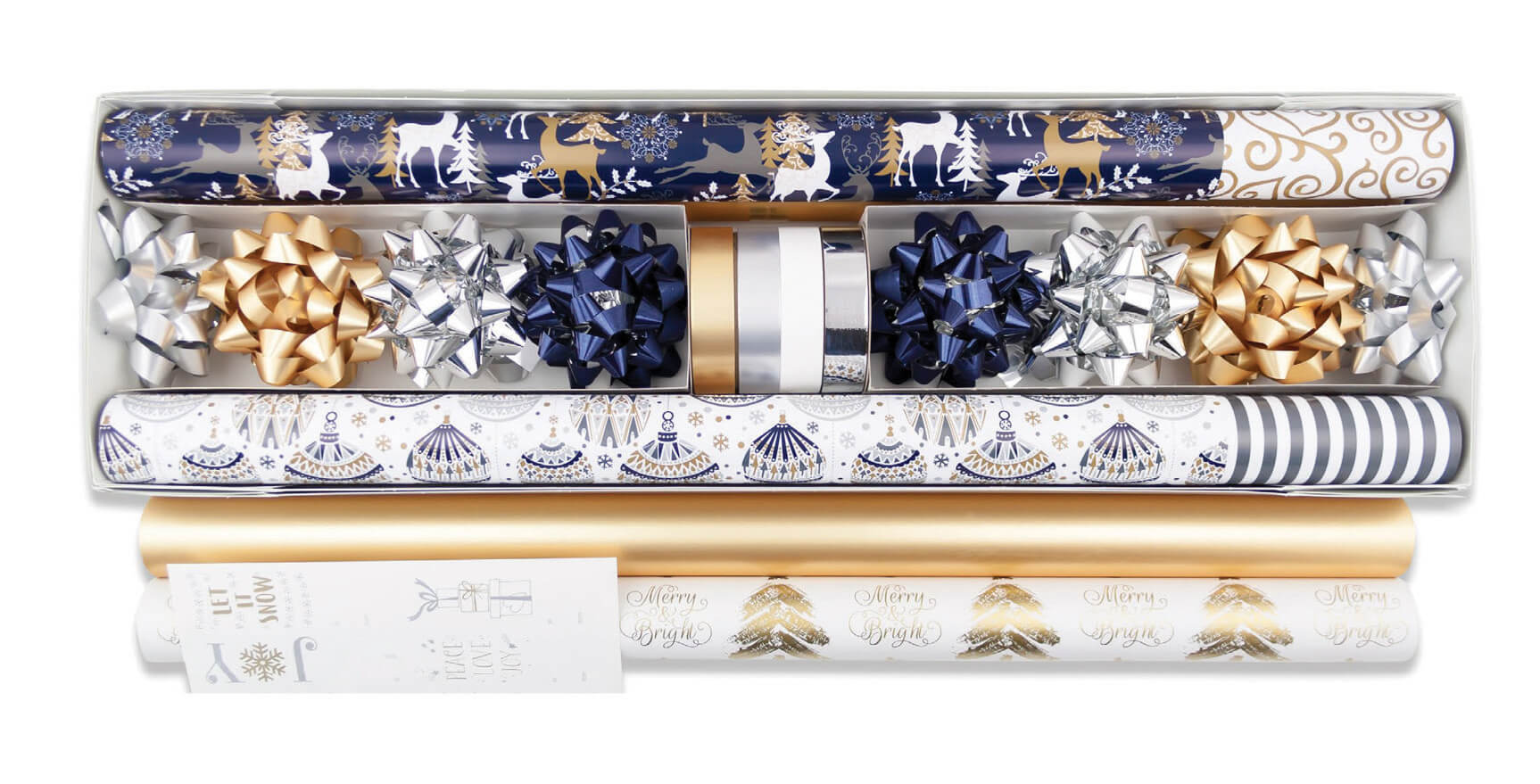 Upgraded Customization Options Include:


HOT STAMP - Make it your own with your logo crisply hot stamped on the lid of each box

CARDS/LABELS - Make a statement by adding a card inside or a label on top of each box

CUSTOM RIBBON - Or, make it look even better with your logo hot stamped on ribbon and tied around each box.

DROP SHIPPING - Let us do the work! Send us an address list and we'll take care of the rest. Could it get any easier?


Available in 4, 6, or 8 Roll Kits! Click here to view the entire collection.
Call today to order! 260-563-7411